Remaining Time For Funding (Ends on 11/27/2025 06:10 am)
Downtown LA/ Downtown Long beach/West Los Angeles
More Info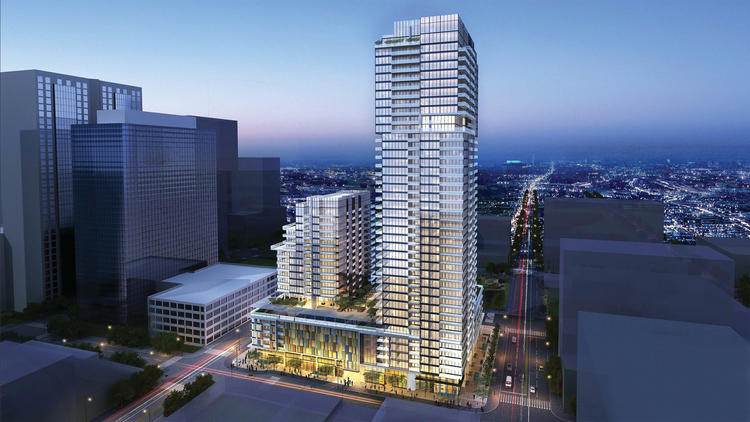 INVESTMENT STRATEGY SUMMARY
600+ Unit Highrise Apartment Complex
The second tier investment will be focused on 80-120 unit apartment building. This project would be the gateway to commercial real estate development market. This project is designed with the intention to fulfill multiple objectives. First, for sizable commercial development, AMIA investment team need to work with multiple resources and perform financial and development feasibility study. Permitting and entitlement process in City of LA/ Orange county and County of LA is becoming overly challenging to acquire therefore selection of planning team is very important. AMIA Investment would be responsible for entitlement of the project. Due to size of the project AMIA Engineering would have a great chance to collaborate with a high profile Architect/Engineer and Interior designing team for planning of the project. Construction team will be brought early on to the project to work closely with planning team. During the construction, AMIA Investment would gain the great experience to work with the construction management team as a developer representative and after construction, the collaboration with tenant and building and maintenance management and asset management as a whole would be a necessity for starting the larger and more comprehensive future project 2.
Overview of the Apartment Complex
These pictures are merely shown to convey intent of the development. Actual project architecture, exterior and interior features might vary from these pictures
This development project will be planned for Los Angeles metropolitan area with demand for luxury highend rental market. Project site shall allow for maximum floor to land area density. The development will target young professionals and will be packed with dazzling amenities and features that demographic of young professional and small families are demanding. Construction type would be concrete flat slab highrise over multiple levels of above ground and subterranean parking, amenities and retail podium.
Amenities and Common Spaces